Transport and Movements Integrated Control Centre (TMICC)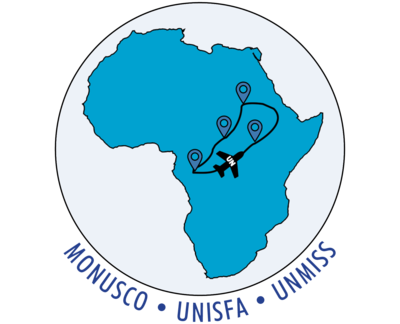 TMICC provide services to the client Missions including, regional passenger/cargo transportation, troop movements, analysis and optimization of regional transportation resources, transportation governance within the region, infrastructure support services, mass evacuation/relocation support, search and rescue for the UN fleet in coordination with host countries, strategic aero medical support (CASEVAC/MEDEVAC) and identify the technical training and technical certification qualification required by aviation, movements personnel in the region.  There are nine staff members. 
Under the management of the RSCE, the TMICC functions through combining aviation specialists, movement control specialists and surface transport specialist under the supervision of a senior transportation specialist manager. The staff is drawn from the regional supported missions thus adhering to the "resource neutral" principle and ensuring representation from the supported missions within the region. In conducting operations, TMICC receives policy guidance, technical support and oversight from Regional Service Centre-Entebbe Steering Committee.
TMICC started its operation \ coordination with effect from 15th Jan 2010, whereby we have moved overall
About 143,580 troops with 3,826 tons of baggage's. For Regional flight schedule about 220,855 passenger with 3,902 ton of baggage's \ cargo and on Ad-hoc flight about 4,578 passenger with 2,825 tons of Cargo within the client missions using relevant missions air assets.
The TMICC Weekly RFS provides integrated flights in support of regional missions and any other authorised destination. The purpose of the RFS is to provide high capacity, cost efficient and reliable service to supported missions on their main air routes. Furthermore, the RFS enables passengers to travel between different missions through common hubs.
The East Africa Corridor Project

The East Africa Corridor pilot project serves as a proof of concept for the integrated end-to-end supply chain for a limited number of commodities. The project kicked off in April 2016, and is focusing on peacekeeping missions in eastern Africa, including MONUSCO, UNAMID, UNISFA, UNMISS and UNSOS.
A project team was established from internal resources, the Transport and Movements Integrated Control Centre (TMICC), Regional Procurement Office (RPO) and Entebbe Support Base for MONUSCO.