Addressing the heart of DFS operations: Directors and Chiefs of Mission Support conference hosted at RSCE deliberates on future of global peacekeeping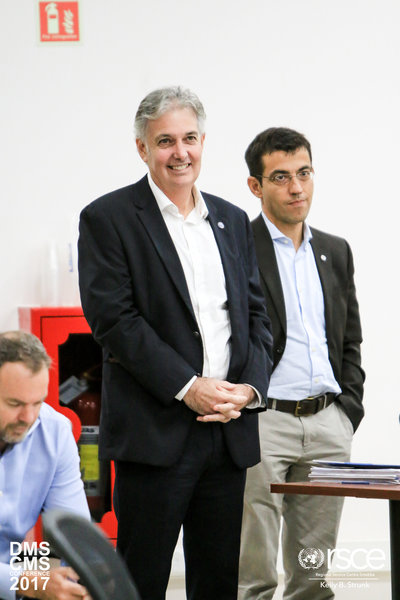 Under the leadership of Under-Secretary-General for Field Support, Atul Khare, the RSCE for the first time hosted the annual conference of Directors and Chiefs of Mission Support of UN Peacekeeping and Special Political Missions, from 3-5 July 2017.
Building on the Secretary-General's call for innovative ideas for reforming the UN, the Directors of Mission Support (DMS) and Chiefs of Mission Support (CMS) discussed the most pressing challenges and opportunities of the RSCE's client missions and other UN operations worldwide. As a "critical enabling support family", the USG pledged that the Department of Field Support would continue to break down its organizational silos, also drawing on experiences from the shared services model.  Held under Chatham House Rule at the state-of-the-art training facilities of the RTCC, the participants debated how to create a more field-centric organizational structure and to prioritize missions' field support needs. USG Khare stressed that human resources and finance as serviced by the RSCE are at the heart of field support operations and require our full and genuine commitment to continuous improvement.
With client orientation as a cornerstone of improving mission performance and client satisfaction, the RSCE, given its support to more than 63% of all UN field operations, served as a perfect setting to host this forward-looking approach to service delivery.
Participants were impressed with the smooth organization of the conference, and with the RSCE team who provided a highly conducive environment for the brainstorming and panel sessions, while also acquainting the attendees with Entebbe's lush and pleasant surroundings.